Photo courtesy of Defining Audacity
Bio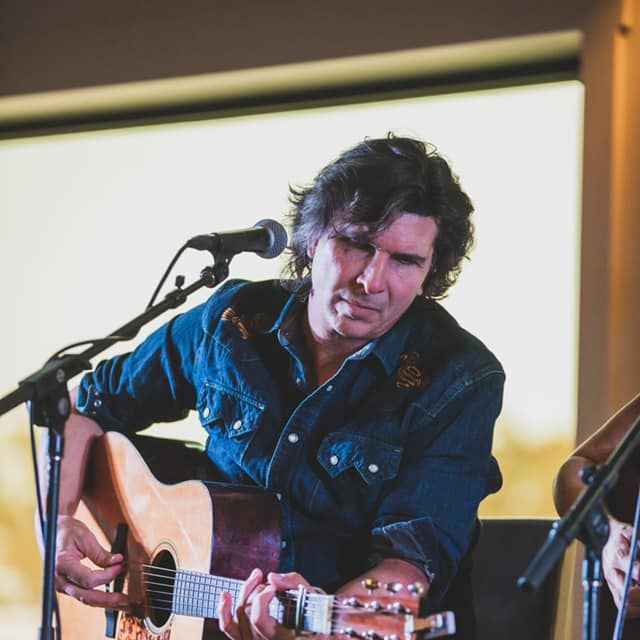 Noel McKay
Song creator and instrument sculptor. Internationally traveling singer of stories. Student of molecular biology.
Raised in Lubbock and Texas Hill Country, Noel McKay is a songwriter/recording artist who's songs have taken him across the United States and around the world.
In 1993, he was discovered by songwriting legend Guy Clark while performing his songs at a venue in Kerrville, Texas. Clark's mentorship has been a key component to Noel's success, with songs recorded by Guy, Sunny Sweeney, Sarah Borges and others.  
In the 2000s, Noel had several regional hits across the state of Texas with his brother Hollin McKay in the band McKay Brothers. Those songs continue to enjoy widespread airplay on Texas Radio stations and satellite radio.
Currently, Noel can be found playing his songs for astute listeners at venues across America in-person and online, given the pandemic restrictions.
In addition to writing solo, Noel has co-written songs with greats such as Guy Clark, Richard Dobson, David Olney, John Scott Sherrill, Shawn Camp and others. Brennen Leigh also joined Noel in recent years as a songwriting partner AND duet partner, with their collaborations as McKay & Leigh garnering wide acclaim.
When not on the road, Noel splits his time between Austin and Nashville.
(Photo courtesy of Defining Audacity)